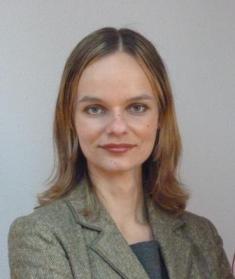 Olha O. Cherednychenko
Olha O. Cherednychenko holds the Chair in European Private Law and Comparative Law at the University of Groningen. She is also Founding Director of the Groningen Centre for European Financial Services Law (GCEFSL). Previously she was a Senior Lecturer/Researcher at the VU University Amsterdam and a Lecturer/Researcher at the Utrecht University (the Netherlands) where she obtained her PhD with a thesis on the interplay between fundamental rights and European private law, with emphasis on risky financial transactions (published with Sellier. European Law Publishers in 2007). She has held visiting fellowships / appointments at the European University Institute (EUI), Florence; the Institute of European and Comparative Law (IECL), University of Oxford; the Institute of Advanced Legal Studies (IALS), University of London; and the London School of Economics and Political Science (LSE). She is also a member of several centres of expertise in the Netherlands. As a senior researcher, she has been involved in a number of European research projects, most recently for the European Parliament and the European Commission. Currently, she leads the project 'Towards Sustainable Financial Practices' at the University of Groningen. She has published widely on a variety of issues related to EU law, European and national private and regulatory law, and comparative law, in particular in the area of financial services. Her recent publications include i.a. 'Public Supervision over Private Relationships: Towards European Supervision Private Law?', European Review of Private Law (2014); 'Freedom of Contract in the Post-Crisis Era: Quo Vadis?', European Review of Contract Law (2014); 'Contract Governance in the EU: Conceptualising the Relationship between Investor Protection Regulation and Private Law', European Law Journal (2015); 'Public and Private Enforcement of European Private Law in the Financial Services Sector', European Review of Private Law (2015); 'Cooperative or Competitive? Private Regulators and Public Supervisors in the Post-Crisis European Financial Services Landscape', Policy and Society (2016).
Comment on U. Reifner, 'Financial Services and Consumer Protection – From Private Law to Bank Supervision', E. Buttigieg (ed.), Rights and Remedies for the Consumer in the European Union, (Gutenberg Press: Malta, 2012), pp. 99-124. by Olha O. Cherednychenko 1....