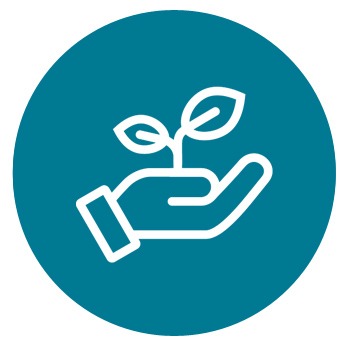 Positioning and
Guiding Principles
The Institute for Responsible Finance (iff) is an independent and internationally active research institute. Our main focus is on financial services and consumer protection. We conduct legal, economic and social science research on behalf of the EU Commission, federal ministries and consumer associations. Our work is practice-oriented and pursues the goal of a socially responsible and sustainable organisation of financial services.
We are also active in the following areas: Advising politicians and associations, preparing expert reports, issuing publications and conducting market tests, training courses and conferences. Our field of activity also includes consumer-oriented collaborative projects with providers. In particular, we conduct research on the following topics: Access to financial services / responsible lending – consumer and real estate credit / sustainable investments / FinTechs / pension provision – old-age provision, occupational disability etc. / indebtedness and overindebtedness of private households / financing crises of small enterprises / financial information / general financial education.
What makes the iff stand out is its specific research and consulting approach: Empirically identifiable problems and consumer interests are analyzed in order to highlight structural problems as well as product flaws and to assist providers in the designing process of products and services. The institute thus acts as an intermediary between consumers and product providers. Our aim is to provide innovative and transparent financial services which are adaptable to the individual needs of each consumer. In addition, the Institute promotes competent consumer advisory services and information about financial service providers. Last but not least, the iff also stands for a culture of regional responsibility among financial institutions in Europe.
The guiding question of the iff is: What do customers and consumers expect from financial services of the future?
Problem identification:The assessment of case studies provides a continuous overview of the quality of the financial services available.
Problem analysis: If we identify structural weaknesses in products or distribution processes, the scientific investigations that follow are based on representative cases.
Solutions: Based on this gained knowledge, we then develop constructive and critical suggestions for improvement and implement them in cooperation with the client.

The expertise of the iff is based on the interdisciplinary cooperation of economists and lawyers, educational and political scientists and other experts as well as its self-developed calculation software and a specialized information system for financial services. A further success factor is the institute's proximity to consumer organization and universities. An important aspect of the iff is its global profile. This is reflected in our extensive network of cooperation partners, multilingual staff and a series of international projects.