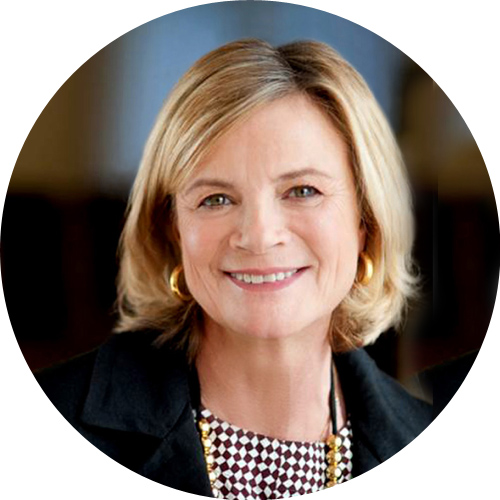 Claudia Rutt
Chairwoman of the Board
After completing her business economics studies in Cologne, Claudia Rutt gained initial experience as an employee of the Chairman of the Board of the Gerling Group Allgemeine Versicherungs-AG in the Planning and Control Department (1984-88).
Due to her sister-in-law's leukaemia in 1991, she became a member of the citizens' initiative "Help for Leukaemia Patients", which has the goal of motivating people in Germany to register as potential stem cell donors.
The DKMS Deutsche Knochenmarkspenderdatei (German Bone Marrow Donor Center) was born out of this initiative. A few months after its foundation, she took over management, which she kept with a short interruption until 2014. Over the years, the DKMS grew to become the largest stem cell donor file worldwide, with organizations in the USA, Poland, Spain and England, which Claudia Rutt accompanied as chairwoman of the respective board of directors.
The DKMS Life Science Laboratory, the DKMS Umbilical Cord Bank and the DKMS Foundation, of which she was also chairman for many years, were added to the DKMS family during this time.
During her time as managing director, DKMS Life, a cosmetics program for women with cancer in therapy, which is supported by the cosmetics industry, was established as well.
From 2010 to 2011 Claudia Rutt was a member of the board of directors at GND Generationennetzwerk für Deutschland in Bonn. The GND was an all-encompassing contact point for the 50+ generation.
Claudia Rutt has been consulting for non-profit organizations worldwide since 2015.
From 2016-2017 she was interim managing director of Bone Marrow Donors Worldwide (BMDW) in Leiden.
Since summer 2019 she has been the CFO of the Indian bone marrow donor registry DATRI. An organisation that she has been actively consulting with for years.