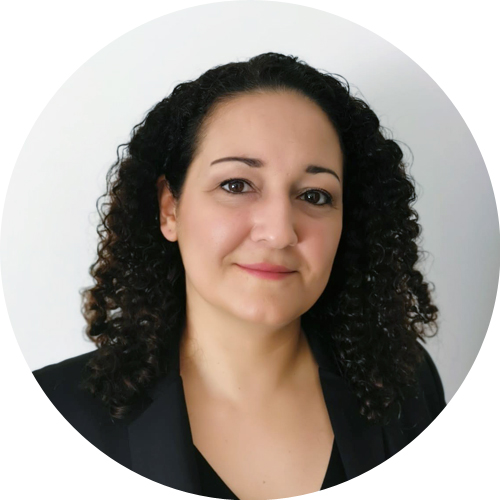 Dr. Duygu Damar-Blanken
Research Associate
Dr. Duygu Damar-Blanken works as research associate at iff since 2020. Currently, she is leader of the research project "Age Discrimination in Lending" (in German) and responsible for the service "Infobriefe" as well as for the organization of the 18th World Consumer Law Conference held by the International Association of Consumer Law. She prepared an expert opinion on "Opportunities and Risks Resulting from the Use of Artificial Intelligence and Algorithms from an Antidiscrimination Perspective" (in German) and was also as deputy responsible for the interdisciplinary project "Evaluation of Developments in the Field of Credit Assessment for Mortgage (Consumer) Credit Agreements" (in German). Furthermore, she contributed inter alia to the research projects "Cross-Border Enforcement of Consumer Law – Looking to the Future und "The Importance of Financial Services for the Social Situation of Families with Financial Challenges" (in German). Currently she is involved inter alia in the project "Credit Competence – More Than Knowledge and Experience" (in German). Since 2022, she is also significantly involved in the organization of the annual International Conference for Financial Services. She is also involved in seminars and workshops on consumer related topics, among others on Antidiscrimination Law, Private International Law and Consumer Credit Law.
Her fields of expertise are Private International Law, Comparative Law, Antidiscrimination Law, Contract Law and Commercial Law. Moreover, she is a member of the consumer research network of Federal Ministry for the Environment, Nature Conservation, Nuclear Safety and Consumer Protection (BMUV) and of the Alumni Association of the Hamburg Max Planck Institute for Comparative and Private International Law as well as an expert member in the Financial Inclusion Europe network.
Duygu Damar-Blanken completed her LL.B. and LL.M. studies in Istanbul/Turkey. She was awarded with Dr. iur. title in 2011 after completion of her Ph.D. study at the University of Hamburg. From 2011 to 2018, she was senior research fellow at the Max Planck Institute for Comparative and International Private Law and also hold lectures at the University of Hamburg. Before coming to Germany, she was a teaching and research assistant at the Istanbul Bilgi University. Her Ph.D. thesis "Wilful Misconduct in International Transport Law" received not only national but also international acclaim. Currently, she is working on her post-doc thesis on the "Prohibition of Discrimination in German and US-American Contract Law". For the purposes of comparative research for her Ph.D. and post-doc theses, she conducted research stays at the University of Cambridge and at Yale Law School respectively. So far she has been awarded with the scholarships of the Max Planck Research School for Maritime Affairs, the Deutsche Forschungsgemeinschaft, the Equality Office of the University of Hamburg, Law Faculty and the International Foundation for the Law of the Sea.